About
Diana Travel
Diana Travel was established in1977 in Kusadasi, a major harbour, located close to important historical and natural destinations in Turkey like Ephesus, Virgin Mary's House, Temple of Artemis, Didyma, Miletus, and Priene. At that time, as there were no charter flights, Kuşadasi's proximity to these local attractions lead it to become a valuable port and an important stopover for cruise ships. As it is also located close to Samos Island, it became a busy port for daily visits from the Island by ferries.
Diana Travel's first step in to the business world was providing ferry crossings between Samos and Kuşadası and organizing daily tours to the historical sites. When charter flights to Izmir Airport began, Diana Travel lead the way in the development of the Turkish tourism industry by convincing European tour operators already operating in Samos to start operating charter flights to Izmir Airport. Thus, Diana Travel started representing and handling established European tour operator companies like Jahn Reisen, Sunsnacks, Baumeler Reisen, Studioses, Esco Reisen, Hotel Plan, Akademisch Studien Reisen, and Studiouins Reisen.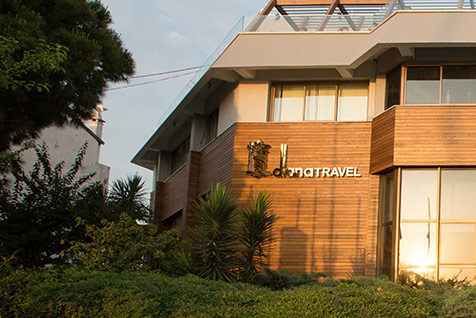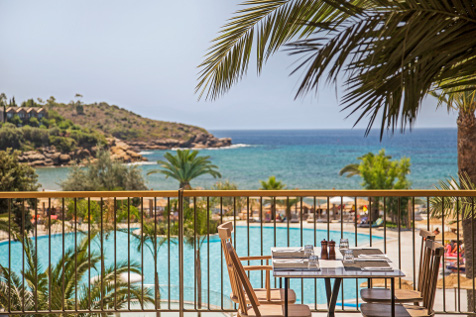 Activities from past to present
Having started operating in 1977, Diana Travel identified the rapid expansion of tourism on Turkey's south coast and in particular in the Antalya region and therefore relocated its headquarters to Antalya. The company's head office continues to be based in Antalya with branch offices in Istanbul, Alanya, Side, Kusadasi, Marmaris, Bodrum and Fethiye; a total of 7 branches providing professional services to the highest standard for tourists visiting our country.

In 1979, Diana Travel branched out in to the hotel industry and today Diana Travel is the owner and management company of 4 and 5 star deluxe resort hotels; Paloma Perissia and Paloma Oceana in Side, Paloma Grida Resort & Spa in Belek, Paloma Foresta Resort & Spa and Sultan Bedibi in Kemer, Paloma Marina Suites in Kuşadasi, Paloma Pasha Resort and Club Marvy in Özdere.
43 Years of Experience
Recognising the importance and potential of Tourism for Turkey, Diana Travel, as a company always aims for the highest quality of services. Understanding that holidays are everyone's right, the company offers the same quality of service where ever its name is represented. From 1977 until 2016, Diana Travel has consistently been one of the top five companies in Turkish Travel Business, providing professional services to over 1,200,000 visitors with its modern fleet of 130 vehicles and over 3000 employees.
In an ever changing world, since its inception and based on its 43 years of experience, Diana Travel continues to progress with confidence.